In the summer of 2021, I used 26 days of my 30 days of leave given to me after graduation to travel across the country and back. 17 National Parks, 9,500 miles, and countless memories and pictures later: here is that trip.
Less than 24 hours after graduation, I took off on my own across the country. I started my trip in Annapolis, MD and my first stop was in Cuyahoga Valley National Park in Ohio for a lunch rest stop. I finished the night in a motel in Toledo to recharge for another 8 hour driving day the next day.
I continued on my journey, this day stopping at Indiana Dunes National Park in Indiana. It was mostly a state park and not very easy to navigate but amazing to see sand dunes and beaches in Indiana of all places.
Taking off from Minnesota this day, I made it all the way to Western South Dakota in order to meet up with Caleb, my first partner in the trip.
Starting off in Custer State Park, we made a quick stop in Wind Cave National Park, then picked up Jake and Maddi at the airport before exploring the Badlands some more with them and exploring Wall Drug, the famous tourist attraction of South Dakota.
After camping in the aforementioned tent, we drove to Mount Rushmore, Crazy Horse, and began our trek west to Yellowstone and the Tetons, driving through Eastern Wyoming and Southern Montana. We stopped at Devil's Tower before camping 30 minutes out from the monument for the night.
After camping near Devil's Tower, we continued our drive through Wyoming and Montana, stopping at Little Bighorn National Monument and eventually making it to the Montana-Wyoming border where we stayed for the night in a beautiful free campsite.
June 4th:
After resting up, we headed into Northern Yellowstone to see how much we could capture in a day before camping in the Grand Tetons for the night.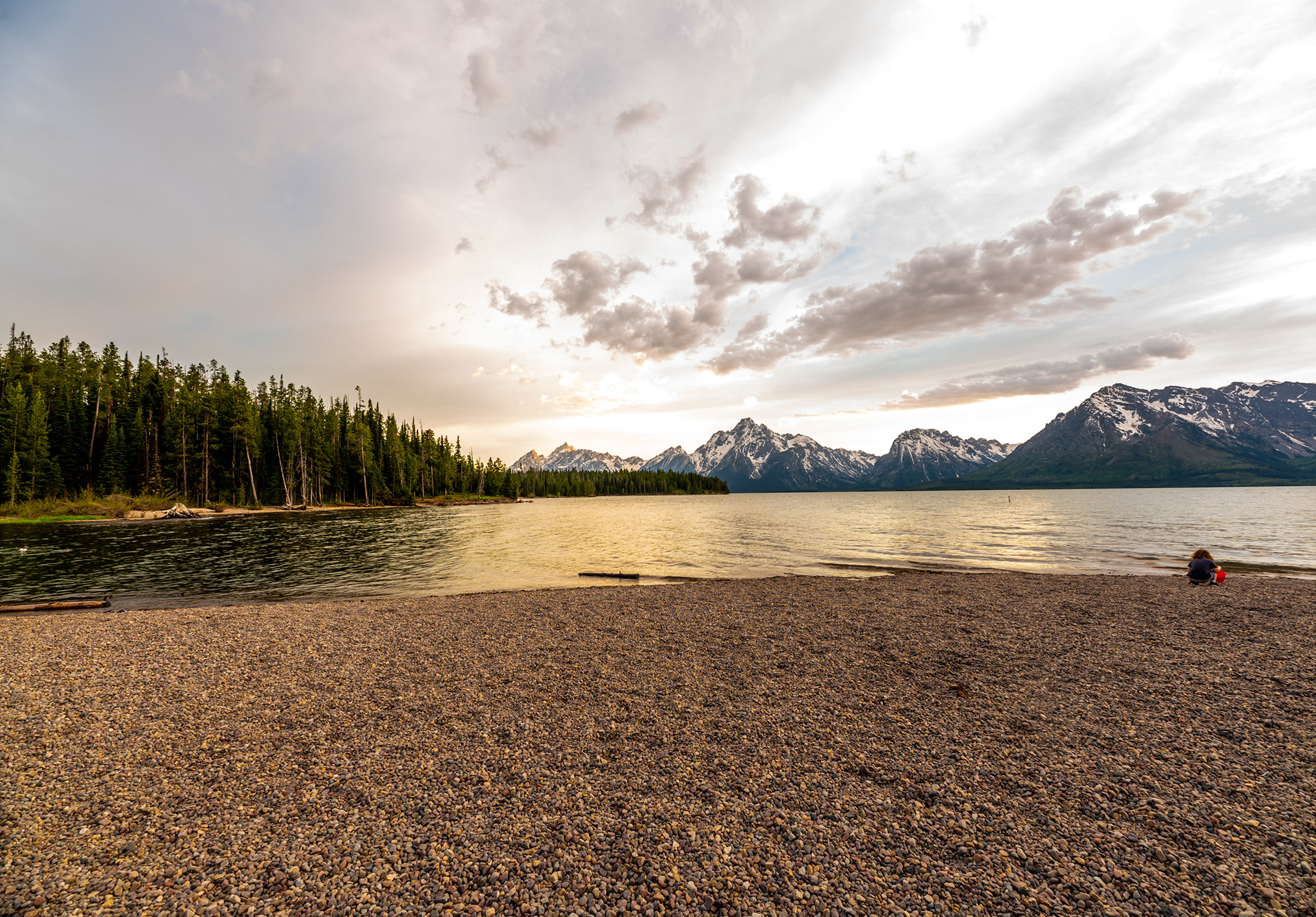 We got up early to finish sightseeing in Yellowstone and then headed back into the Tetons to catch sunset again.
June 6th:
This was our big hiking day in the Tetons. We got up early, got a big breakfast in us, and then took off up Cascade Canyon. We were barely able to finish the hike but the views were well worth the trials.
We spent our last night in the Tetons on the 7th and headed down to Salt Lake City on the 8th, spending most of the day in the car.
We dropped Jake and Maddi off at the airport and Caleb and I linked up with Anna and her cousin Catherine for the day before Catherine flew out and Anna joined us for the last leg of the trip. The day consisted of checking out Salt Lake City and jumping in the lake for sunset.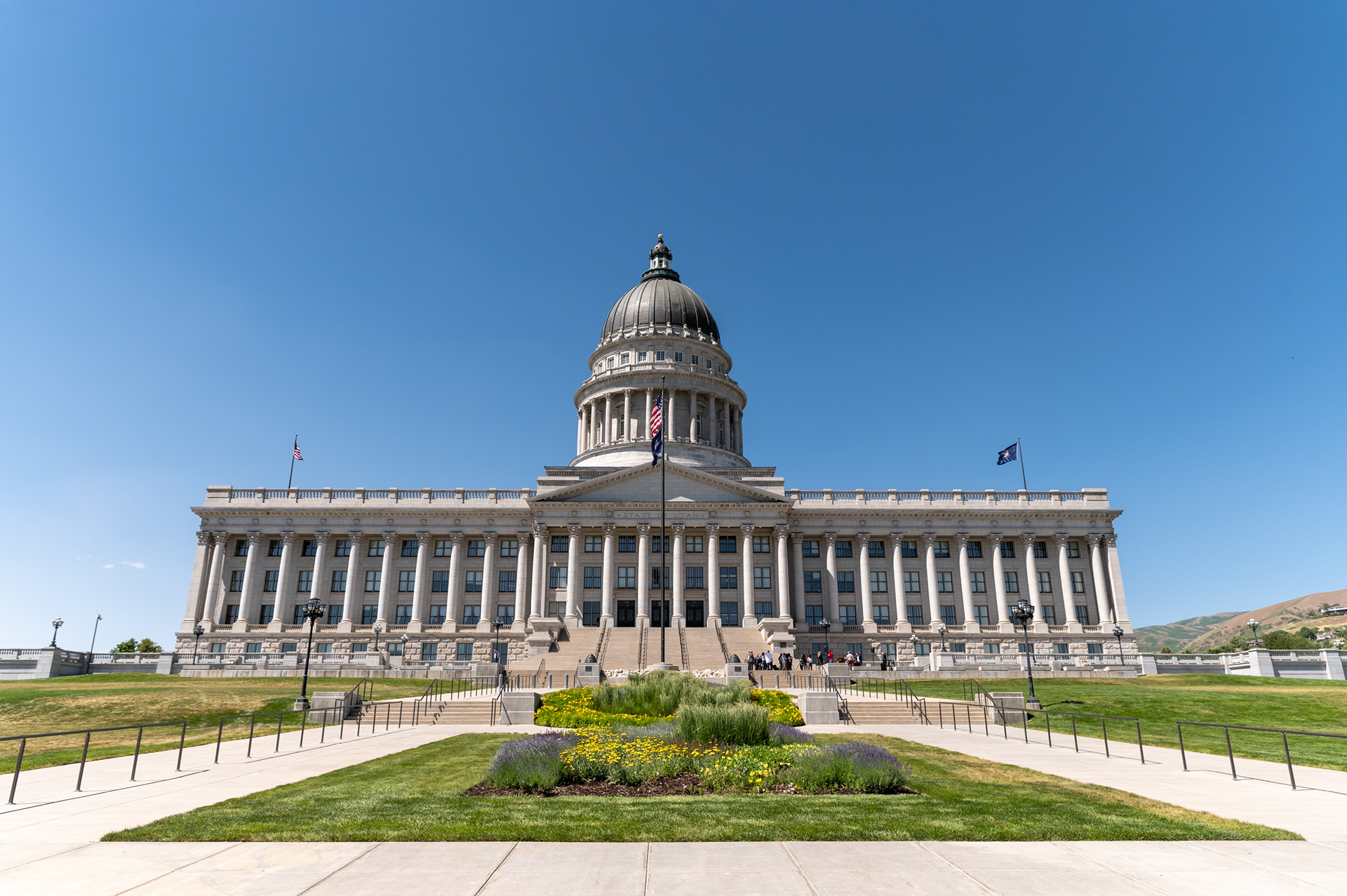 After a couple days of rest and comfort in Salt Lake City, we headed back to the country to check out some more parks and the beauty of the West. We settled in Moab for the night after checking out Arches National Park.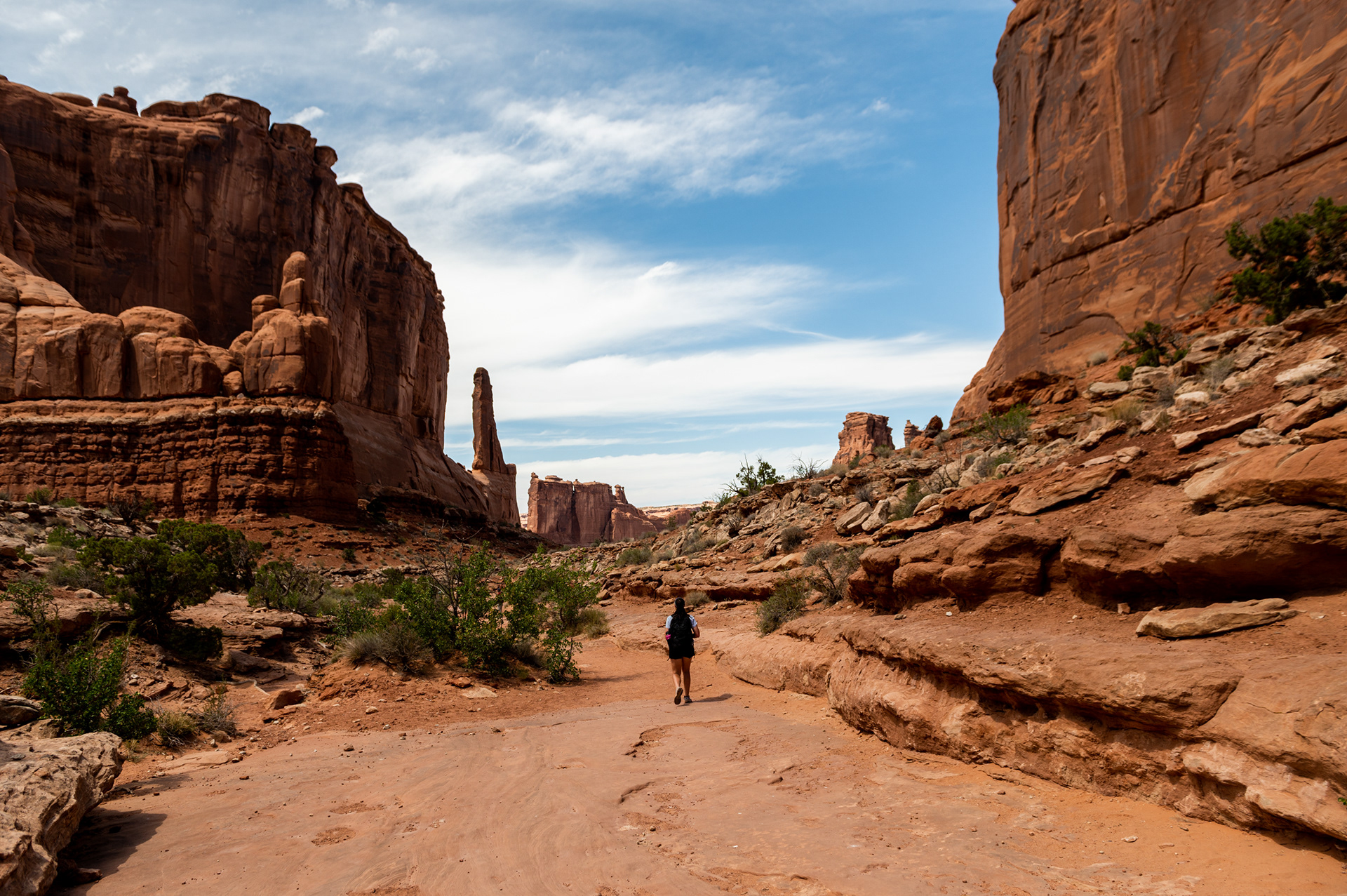 After a day at Arches, we drove the next day to Canyonlands, nearly running out of gas on our way out to The Pinnacles, but filling up before watching sunset in the park.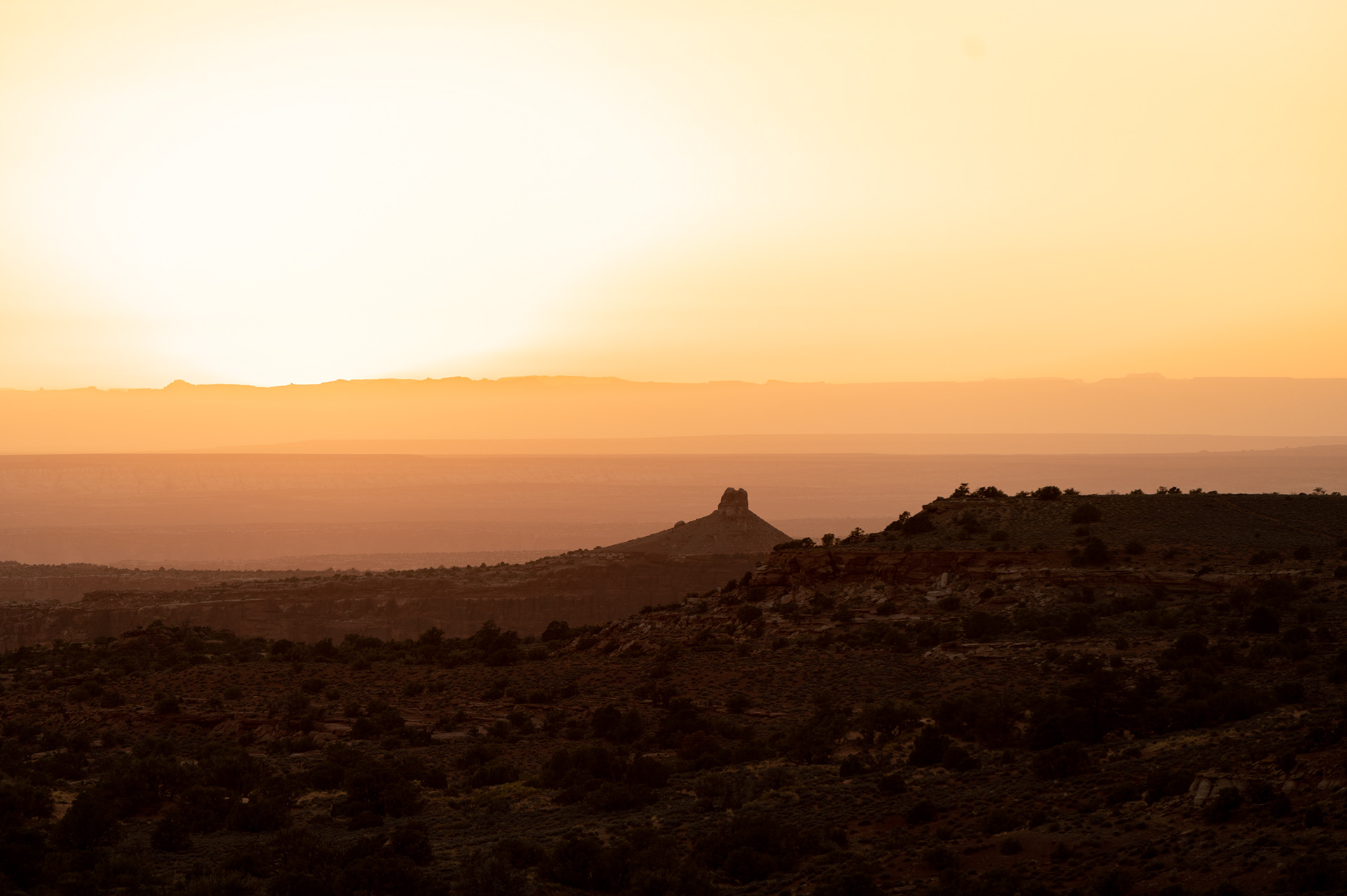 We drove away from Moab breathing in smoke from the fire that reached within 5 miles from our campsite and made it to Black Canyon of the Gunnison in Colorado. After driving around the rim, we finished the day by driving to Crested Butte. We hoped to have more time to explore the town but on our way we had to take a 30 mile detour down a dirt road because of a rock avalanche
On the 12th, we made it down to Colorado Springs and stayed at my friend Tara's house. We checked out the Air Force Academy and went to a minor league game.
We woke up early for church, ate breakfast at the Broadmoor, hiked The Incline, drove up Pikes Peak, and watched sunset at Garden of the Gods to cap off a perfect day in Colorado Springs.
We stayed one last night at the Storch's, then drove to Royal Gorge Bridge, drove the distance to Great Sand Dunes National Park, then attempted to find a campsite but were unsuccessful for the only time during the trip. We ended up staying in the car for the night in a Walmart parking lot.
After staying the night in the car, we checked out some ancient ruins, drove down a dirt road to a cliff jumping waterfall, then finishing the day camping outside Mesa Verde.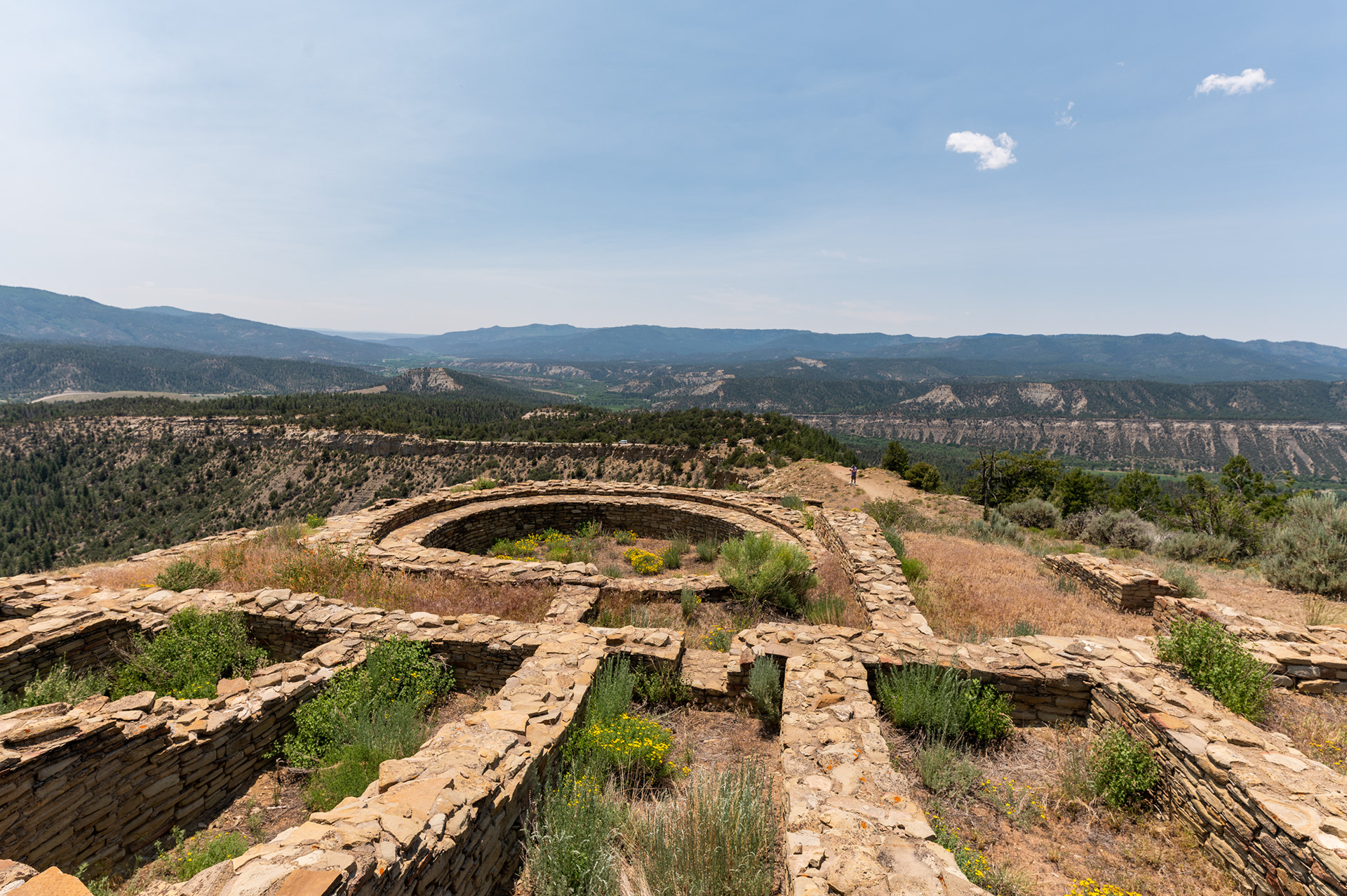 We woke up early for a big driving day, starting by doing the driving tour around Mesa Verde, dropping Caleb off in Albuquerque for his flight, and finishing the day by checking out the Very Large Array, camping just 20 minutes outside the array.
We woke up in Northern New Mexico and drove down to White Sands, checking out the National Park at lunch but deciding to go to our campsite for a few hours to cool down before returning for sunset.
Coming in from White Sands, we drove past Carlsbad and checked out Guadalupe Mountains National Park just across the border in Teas. We went back to Carlsbad to watch the nighttime bat show but cameras were not allowed.
After securing a campsite just outside of Carlsbad Caverns, we went in early in the morning to try to get a spot to tour and we were able to. We spent the morning there and then drove down to South Texas to check out Big Bend National Park. We got to watch an amazing sunset there before falling asleep to incredibly loud cicadas.
Getting out of brutally hot Big Bend in the morning, we made it to Austin by mid afternoon and grabbed some food and toured the capital building.
One of the biggest driving days of the trip. We made the leg all the way from our Airbnb in Austin to just outside Hot Springs National Park in Arkansas.
We woke up near Hot Springs National Park and spent the morning checking out the park. It may have been a little too close to a city for our liking, but it was still a pleasant little park. We finished the day by driving to Nashville to watch Katherine perform in a writer's round, getting some Nashville hot chicken, and going to a "Honky Tonk Tuesday".
After waking up in Nashville at Katherine's house, we drove to the Great Smoky Mountains on the border of Tennessee and North Carolina. It was a big driving day but we were able to get a good hike into the mountains of the park.
After waking up in the Great Smoky Mountains, we headed out early to stop with my friend Ellie for lunch in Asheville and staying in New Bern from the afternoon through the night, dropping off Anna and making the leg up to Norfolk myself to finish the trip.
This trip was not the one I intended on making for my basket leave when I had envisioned it years before. I had hoped to be able to backpack around the European Union, but Covid made sure that I couldn't fulfill that dream just yet. In the end, I'm eternally grateful that that was the case. This trip helped me double my National Park total, broke in my new (old) car, and contributed to friendships that will last a lifetime.